The United Kingdom undoubtedly has some of the most fabulous scenery and countryside in the world. Its National Parks encompass every type of landscape and offer plenty of opportunities for outdoor activities for visitors of all ages and abilities. There is even a National Parks Fortnight, and Festival held every April when numerous events are on offer including guided walks, treasures trails for all the family and the chance to sample local food and drink.
Brecon Beacons
The dramatic mountainous landscape of this park is a mere hours drive from the Welsh capital Cardiff and is home to Pen y Fan, the highest peak in South Wales. Its moorland areas with their enigmatic standing stones are ideal for walking and cycling enthusiasts. The park has an extensive cave system, much of it is only accessible to the more adventurous, and it is located beneath the Black Mountain range.
Cairngorms
This is known as Britain's largest park, and is actually larger than Luxembourg, and has native Caledonian forests and sparkling rivers, perfect for hillwalking and climbing. On its outskirts can be found historic towns and castles, Highland estates, and plenty of opportunities for a little whisky tasting. During the winter, visitors can take the Snow Roads, some of the highest roads in Great Britain, with spectacular views and tight passing places.
Exmoor
This renowned Dark Sky reserve has landscapes which vary from farmland, moorland and valleys to the impressive cliffs dropping away into the Bristol Channel. The cliffs can be dangerous, so it is suggested that visitors have access to the medical app for medical help if necessary. The park is home to native wildlife including Exmoor ponies and wild red deer. The park has long been a source of literary inspiration for the likes of the romantic poets of Shelley and Coleridge and is the setting for the novel Lorna Doone by R D Blackmore.
Loch Lomond and the Trossachs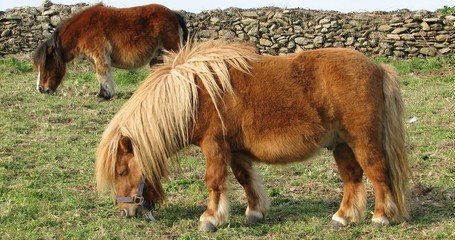 Only an hour from the city of Glasgow, this picturesque park has 22 lochs to be explored, and over 50 rivers, ideal for water enthusiasts. There are plenty of opportunities for boat trips, canoeing and sailing, offering fantastic views.
Northumberland
With its gentle, rolling hills, this is the most tranquil of England's National Parks. History lovers will enjoy discovering the remains of the ancient Romans, by exploring Hadrian's Wall. Walkers and ramblers may even spot the wild mountain goats dotted throughout the park.
Other National Parks well worth a visit include the Broads, Dartmoor, the Lake District, the New Forest and the North Yorkshire Moors. Each of these regions has numerous places to stay within the vicinity, allowing for a more extended stay to explore every nook and cranny.