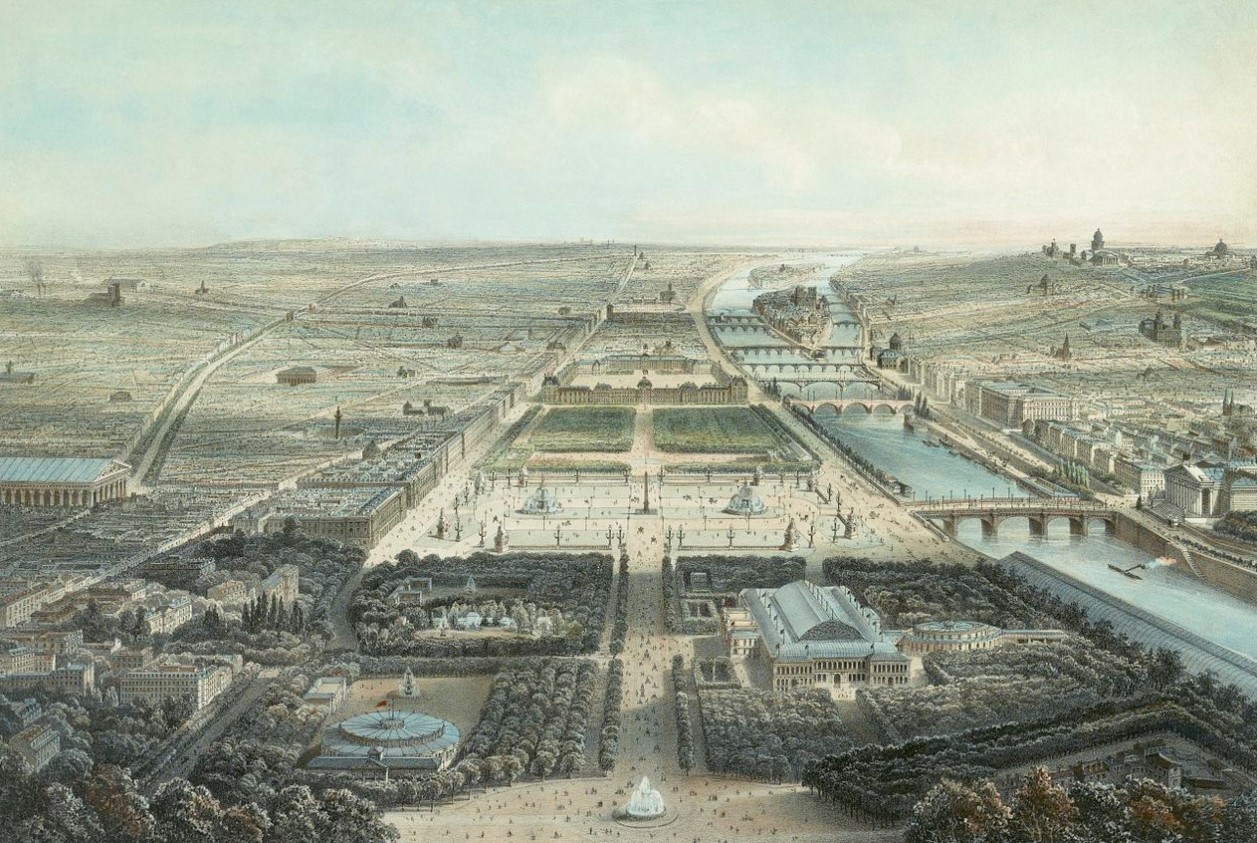 As one of the busiest cities in the world it is good to know that there are plenty of green spaces in Paris in which to relax and escape the traffic. The Champs-Elysées Gardens or the Jardin des Champs-Elysées, can be found in the city's 8th arrondissement with a section of the park on each side of the Avenue des Champs-Elysées.
At almost 14 hectares there is plenty for visitors to see and do here. Both the Grand Palais and the Petit Palais can be found here. Theatre-goers will not be disappointed here either. The park was designed in set out during the 17th century, making it one of the first parks in Paris. In 1855 it played host to the Paris International Exposition. It was also included when the Universal Exposition was held 45 years later.
Visitors who are looking for tranquility should head to the southwest corner of the Park. Located between the Grand Palais and the Cours-la-Reine, there is an area that is known as the Swiss Valley. Some of the oldest trees in the park are in this section and there is a pretty stream here. Alternative
ly, try the Square Jean Perrin, which can be found slightly north of the Grand Palais. This is a small garden with a pretty fountain.
The Théâtre du Rond-Point was originally designed as a 'panorama' where large paintings were displayed. Towards the end of the 19th century it was known as the Palais de Glace. Finally, after the end of the Second World War it evolved into the theatre as it is today. The Théâtre Marigny was also developed in the park at the end of the 19th century. The original purpose of this building was to show large paintings but within a few years the focus was on musical theatre productions.
Visitors who want to find something to eat will not be disappointed. There are two great restaurants here plus other places where you can pick up a drink or a snack. The park is also known for housing statues of well-known figures in the country's history. Wandering around you will see statues of Alfred de Musset, Georges Pompidou, Georges Clemenceau, Charles de Gaulle and even Winston Churchill. One of the most recent additions to this collection is the statue dedicated to Pierre Cardin, the fashion designer.