Central Park sits right in the heart of New York. This vast green space in Manhattan covers around 850 acres. Looking at it today it is hard to believe that this area used to be marshland. Sixteen years of hard work transformed the land and it actually opened in 1873 after a lot of hard work and investment. Millions of trees, shrubs and other plants were added to the area to create this beautifully landscaped space.
Visitors to the park will find plenty to do here. Kids in particular will love the Wildlife Conservation Zoo and the historic carousel. There are also plenty of play areas for children. Those who want to simply wander around and enjoy the sights will find statues, fountains and other monuments, including the Strawberry Fields memorial to th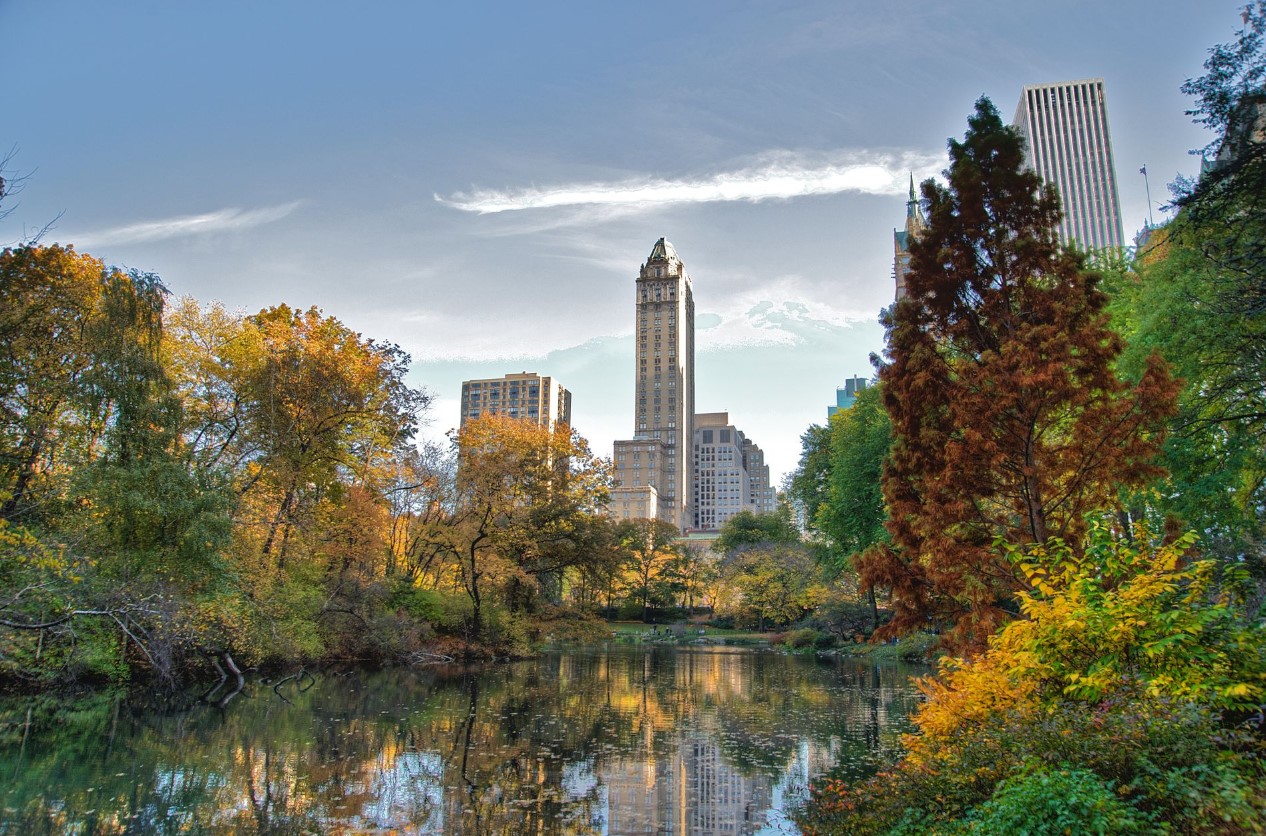 e late, great John Lennon. The open-air theatre is particularly popular and anyone who wants to see a performance here is advised to book their ticket in advance.
The park is also home to the Metropolitan Museum of Art and a police station. Central Park opens at six am each day and stays open until 1 am, allowing you to see it's sights at night when it is lit up so beautifully. At the weekend and each evening the six mile roadway which loops around the park is closed so it can be used by cyclists and runners.
This huge green space is the perfect antidote to the hectic atmosphere of the city that surrounds it, offering a quiet space in which to relax. It is also a favourite destination with tourists, who want to see some of the places in the park that have featured in movies and TV shows.