One of the top theme parks in the UK is Alton Towers. Located in Staffordshire, the nearest town is Alton and the resort is home to the theme park, a spa, hotels, mini golf and a water park. Alton Towers used to be privately owned and the family that held the mansion that stood here opened the grounds and parkland to the public in 1860 so when the time came to create a theme park, the site was already used to visitors.
The theme park started life in 1980 and today it is the second-most visited theme park in the UK. Rides such as Runaway Mine, Nemesis, The Smiler and Wicker Man have helped to cement the popularity of the park. There are currently 10 roller coasters at Alton Towers. The water park did not open until 2003. In 2015 the Enchanted Village was added and in 2017 a CBeebies hotel was added.
This theme park is not open all year round. To go on the rides you need to visit between mid-March and early November. However, other amenities and the hotels are open all year round. Many people try to visit when there are special events on, such as Scarefest, the Halloween event. On the last two days of the theme park's season there are huge firework displays.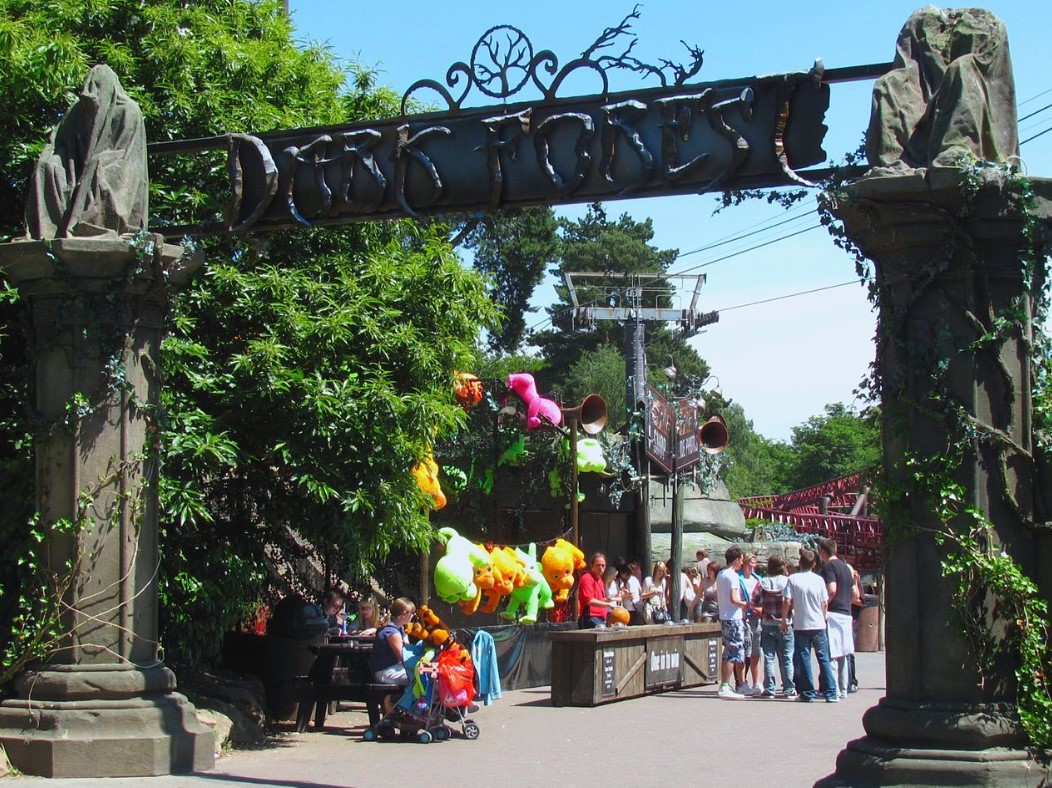 As with many other theme parks the park is divided into different areas. Alton Towers has Towers Street, Katanga Canyon, Mutiny Bay, Forbidden Valley, Dark Forest, Cloud Cuckoo Land and CBeebies Land, among others. Visitors can take the SkyRide cable car if they are moving between Cloud Cuckoo Land, Forbidden Valley and Towers Street.
Towers Street is the first area that you get to when you visit the park. It opened in 1986 and it takes the form of a town street, with lawns and views of the gardens. You can hop on the SkyRide here and in the hour before the theme park closes there are three people who entertain the crowd here. Another area of Alton Towers is Gloomy Wood, where the park's haunted house ride is located. There is also the Haunted Hollow path which takes you through the woods and which is decorated with tombstones, statues and plenty of sound effects.
The park can accommodate up to 28,000 people a day, and up to 2 million people a year take the trip here. If the theme park gets too much, you can walk around the gardens that were originally created by the 15th Earl of Shrewsbury.